繁殖育成施設
繁殖育成施設で維持されているカニクイザルは施設開所時に導入された個体を元に繁殖し、世代が更新されている。繁殖方法としては排卵時期に雌雄を同居する方式を基本として採用している。およそ165日の妊娠期間の後に出生した仔ザルは、母親哺育あるいは人工哺育で生育する。健康の維持・管理は非常に重要であることから、毎朝全ての個体の状態を観察するとともに、定期的な健康診断として血液、微生物など様々な検査が行われ、個体ごとの健康および繁殖関連データはコンピューターシステムにより管理されている。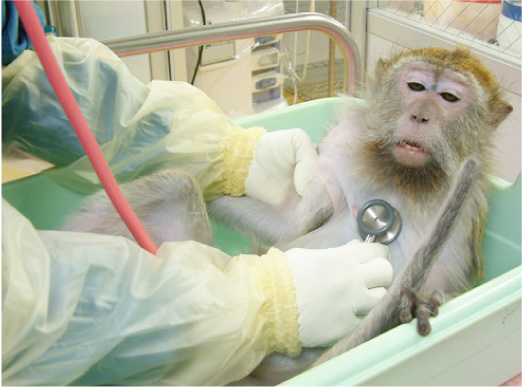 Medical Science Experimental Facility
The Medical Science Experimental Facility is a facility for conducting experiments with non-infectious agents, such as gene therapies, higher brain nervous functions, and longevity science. The animal experiment/housing area of the facility is equipped with a variety of devices required for conducting medical science experiments, such as an fMRI device, an X-ray room, a diagnostic ultrasound imaging system, necropsy tables, and an operating room. Cells, DNA samples, and reagents can be prepared in the attached laboratories for administration into monkeys.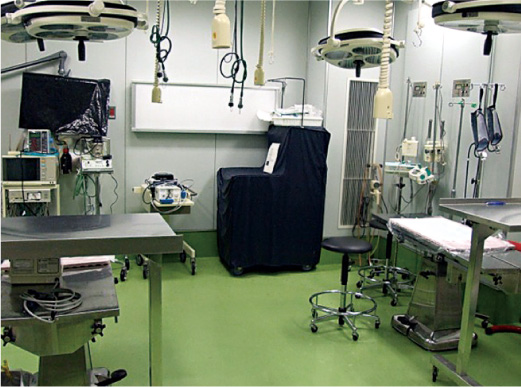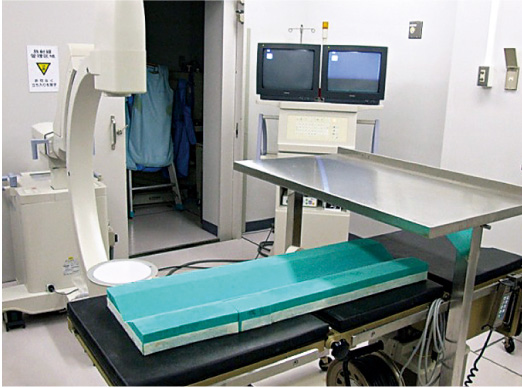 Infectious Disease Experimental Facility
The Infectious Disease Experimental Facility is a BSL2 and BSL3 level biosafety facility corresponding to experimental infections with influenza virus, Mycobacterium tuberculosis, HIV, prions and other patho- genic organisms. The facility is equipped with negative pressure isolator cages for individual housing of monkeys, face-to-face type necropsy tables, suit-type protective clothing for infection measures, chemical solution shower rooms, superhigh airtight doors, etc. The air is ventilated through high-performance HEPA filters, and wastes and discharges are disposed off after sterilization at 136°C. Thus, the Infectious Disease Experimental Facility is operated as a thoroughgoing biosafety facility to prevent exposure and leakage of infectious agents to investigators and to the outside environment.